14 Things to Do in Hunza 2023
Welcome to Hunza – a picturesque corner of the world nestled in the majestic Karakoram Mountains! If you are planning to visit this magnificent valley, trust us when we say, you have made an excellent choice. PakVoyager has compiled a list of 14 must-dos in Hunza that will help you make the most out of your stay in Hunza.
This remote Valley has something for everyone and offers exciting activities whether it be spotting the elusive Snow Leopard at Khunjerab Park, or a scenic drive on the highest paved international road-the Karakoram highway while staying at luxury hotels and resorts PakVoyager offers with its Hunza Tour Packages. The list of what you can do in Hunza is endless. PakVoyager provides online booking services such as car rentals, day tours, and tour guides to enhance the Hunza trip and experience authentic things to do in Hunza.
To make sure your 2023 adventure is as memorable as possible, here are 14 things to do in Hunza!
Jet Skiing on Attabad Lake – cruise around this beautiful lake while admiring the Karakoram mountains
To fully experience Hunza, make sure to include a visit to Attabad Lake on your itinerary. Put your adrenaline to the test and experience a heart-racing journey around the emerald and blue water of Attabad Lake with a jet skiing cruise!
Located in Pakistan's Gojal Valley, this gorgeous lake is not just an ideal spot for boating - you can relish the beautiful sights and delicious food at this destination. In 2010, a huge, massive landslide has led to the formation of Attabad Lake where the Karakoram Mountains intersect with the Hunza River on the Karakoram highway.
Attabad Lake offers some of the best luxury hotels in Hunza Valley where you can spend your leisure time. PakVoyager offers great deals on online Hunza Valley hotel bookings.
So what are you waiting for? Come and experience an idyllic jet skiing adventure!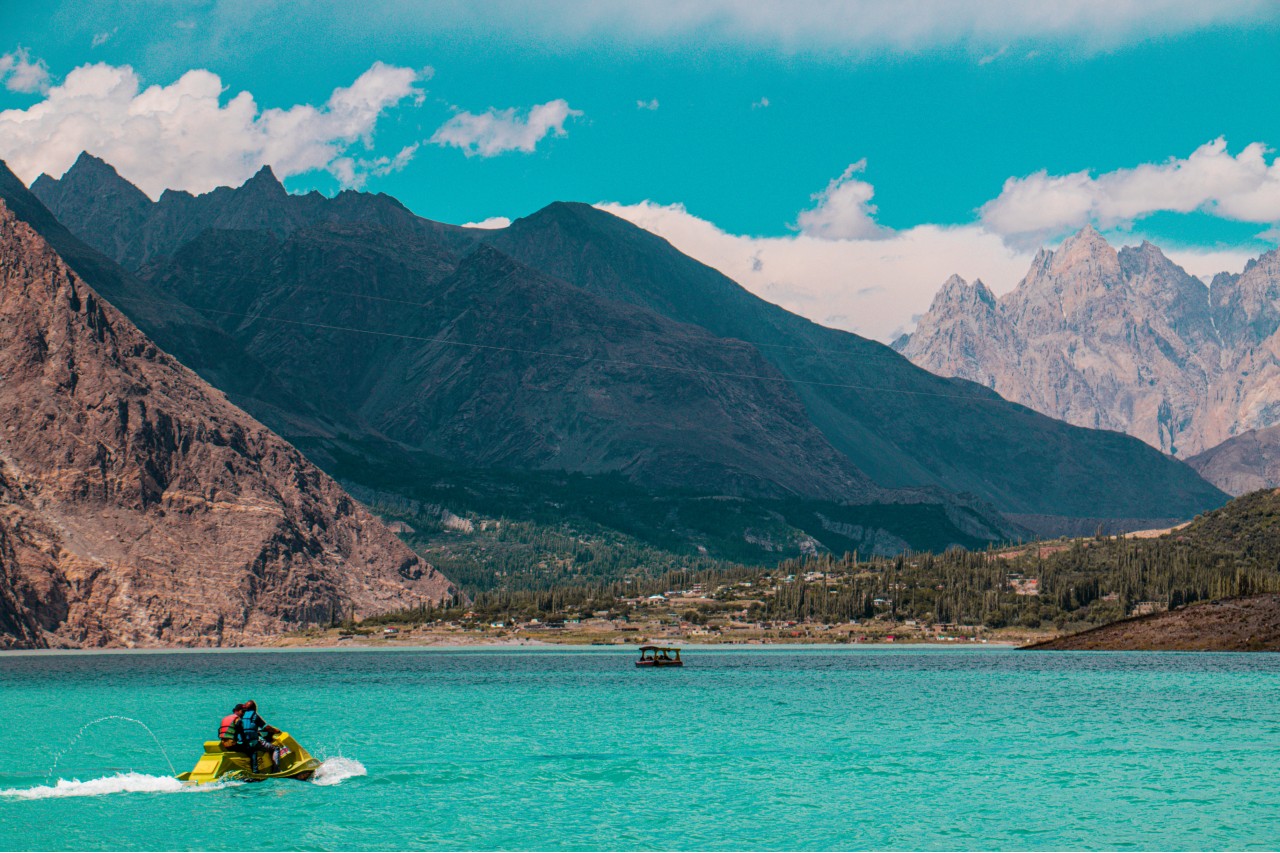 Explore the sights of Baltit Fort Hunza – a UNESCO World Heritage Site
Visit the ancient Baltit Fort, located in Karimabad of Hunza Valley. This impressive structure has been standing for centuries and is one of the best places to visit in northern Pakistan and an iconic symbol of the region. The fort was built by the Mirs of Hunza in the 8th century and it reflects the rich history and culture of this area.
The Baltit Fort has been declared a UNESCO World Heritage Site in 2004. It exhibits ancient architecture and a museum that has ancient tools, traditional dresses, wooden carvings, and weapons on display. Climb up to the fort and explore its courtyards, stairways, and watchtowers while appreciating the stunning views of Hunza Valley sprawling below.
Book Baltit Fort and Altit Fort tickets online with Pak Voyager. Contact Us.
Try Authentic Hunza Cuisine!
The food scene in Hunza is as diverse as its culture. The local cuisine of this region is unique, organic, and packed with flavor! From traditional dishes like Chapsae Dawdoo to dried fruits you can find a variety of delicious flavors in the local cuisine. Sample some of the regional specialties such as Berikutz, Harisa, Garel, Shiribrinch, Burus Shapik, and more. Try local snacks such as Chap Shuru and Arzooq.
Moreover, there are numerous Hunza food restaurants in Hunza Valley that offer a variety of local Hunza food for you to savor. Visit Hunza Food Pavillion in Karimabad and get a taste of their traditional flavors. Moreover, if you have a desire for a cup of coffee, it is highly recommended to visit Café de Hunza to have a genuine Hunza experience. Don't forget to taste its famous walnut cake.
You should also visit Kha Basi Cafe at the foot of Altit Fort overlooking the Royal Garden to enjoy traditional Hunza food and amazing views.
Additionally, you can try yak meat dishes in Yak Grill, Passu, where they serve Yak Karahi and Yak Burger. Another place worth visiting is Bozlanj, a women-run eatery in Gulmit that serves Pamiri specialties such as Molida, Ghilmind, and Gral.
Hunza is also home to world-renowned apricot and cherry trees, so don't forget to try the local fresh as well as dried fruits too!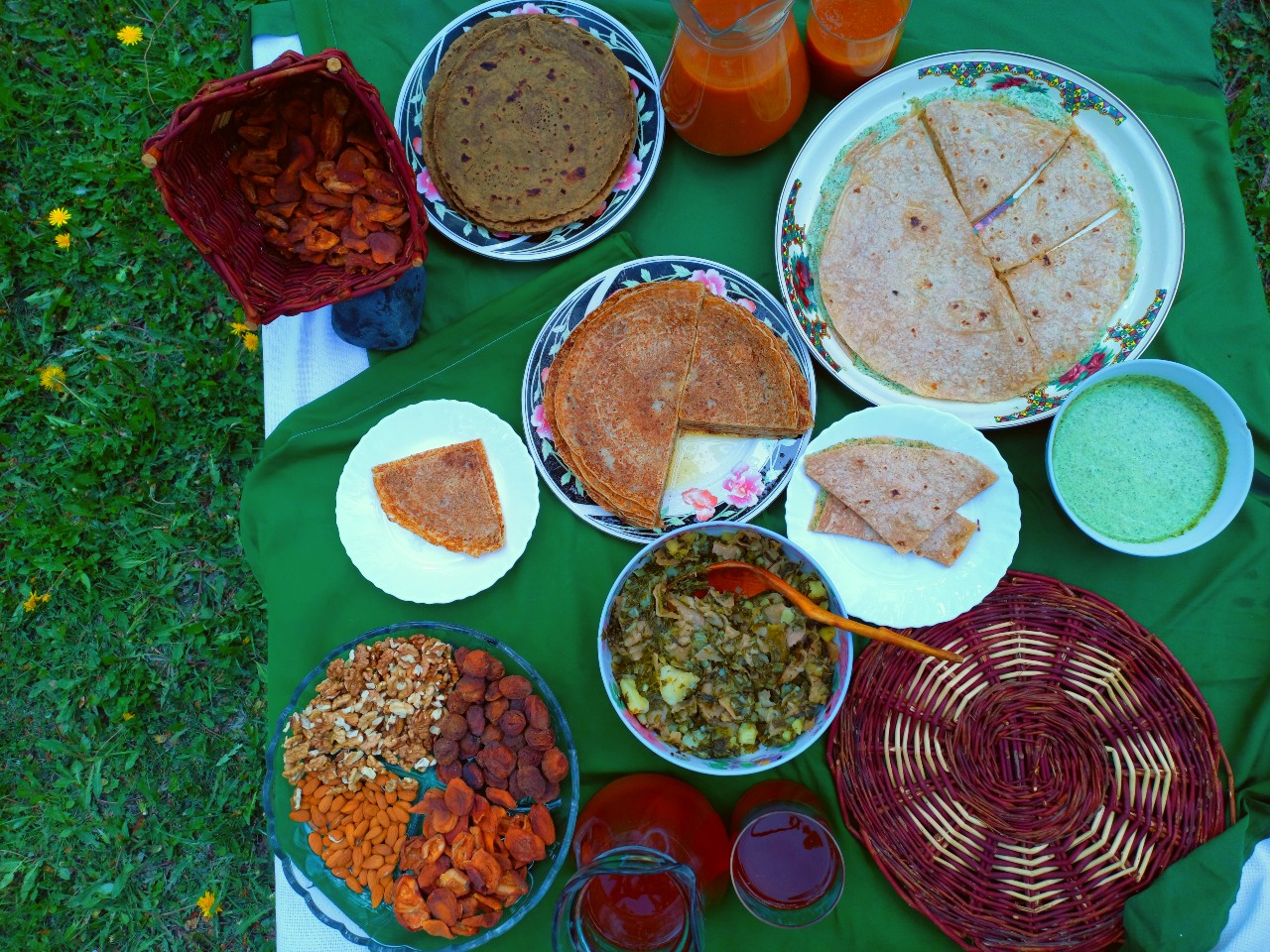 Experience the wonders of Duiker's sunset & sunrise!
Visiting the Duiker viewpoint located atop Altit Village is a must-do activity while traveling to Hunza. A popular destination among foreign tourists, with an altitude of 700m above the Altit village this extremely spectacular landscape viewpoint offers breathtaking views of the surrounding Karakoram mountain range, and sunsets from this vantage point are particularly delightful.
As the sun sets or rises each day, take in the stunning views of Rakaposhi, Ultar Sar, Golden Peak, and Lady Finger mountains from the eagle's nest while they are lit up by rays of sunlight. To make your trip to Altit memorable, you can visit the 1100-year-old Altit Fort during the day.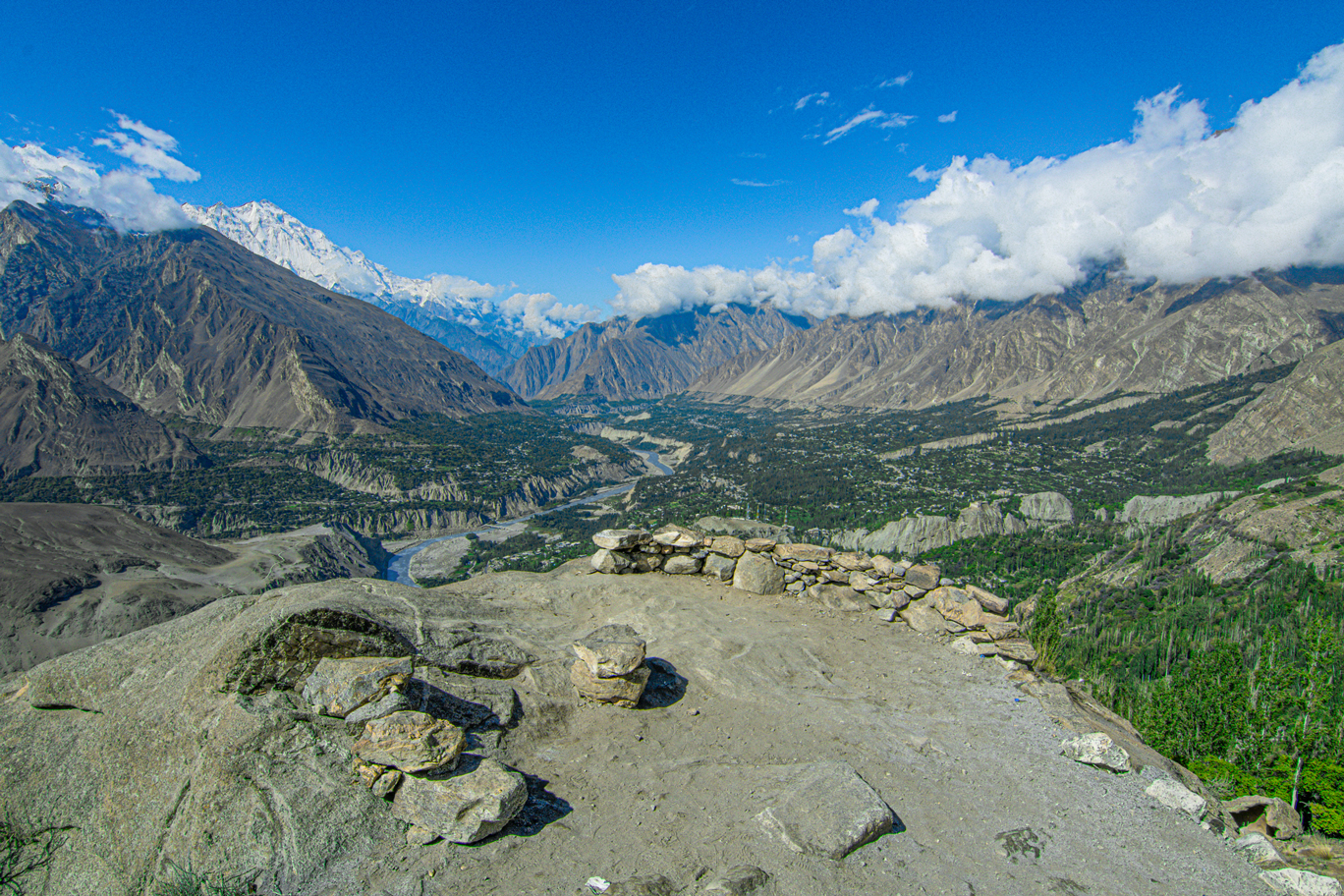 Conquer Ondra Poygah Hiking Trail - Discover Amazing Views in Gulmit
Located in Gulmit-Gojal, hike up the longest stairs in Pakistan — Ondra Poygah — and take in the breathtaking panoramic views from atop the stunning mountain. This little-known trek is the perfect way to get far away from the hustle and bustle of life and appreciate nature at its best. The Ondra Poygah community project was a collaborative effort by people of all genders and ages. From the summit, you can see the Passu glacier, as well as the villages of Gulmit and Gulkin. In addition, you can also see the most stunning landscape of Attabad Lake.
Book a local tour guide to hike Ondra Poygah. Pak Voyager offers a local tour guide booking service in Hunza. Book online tour guide.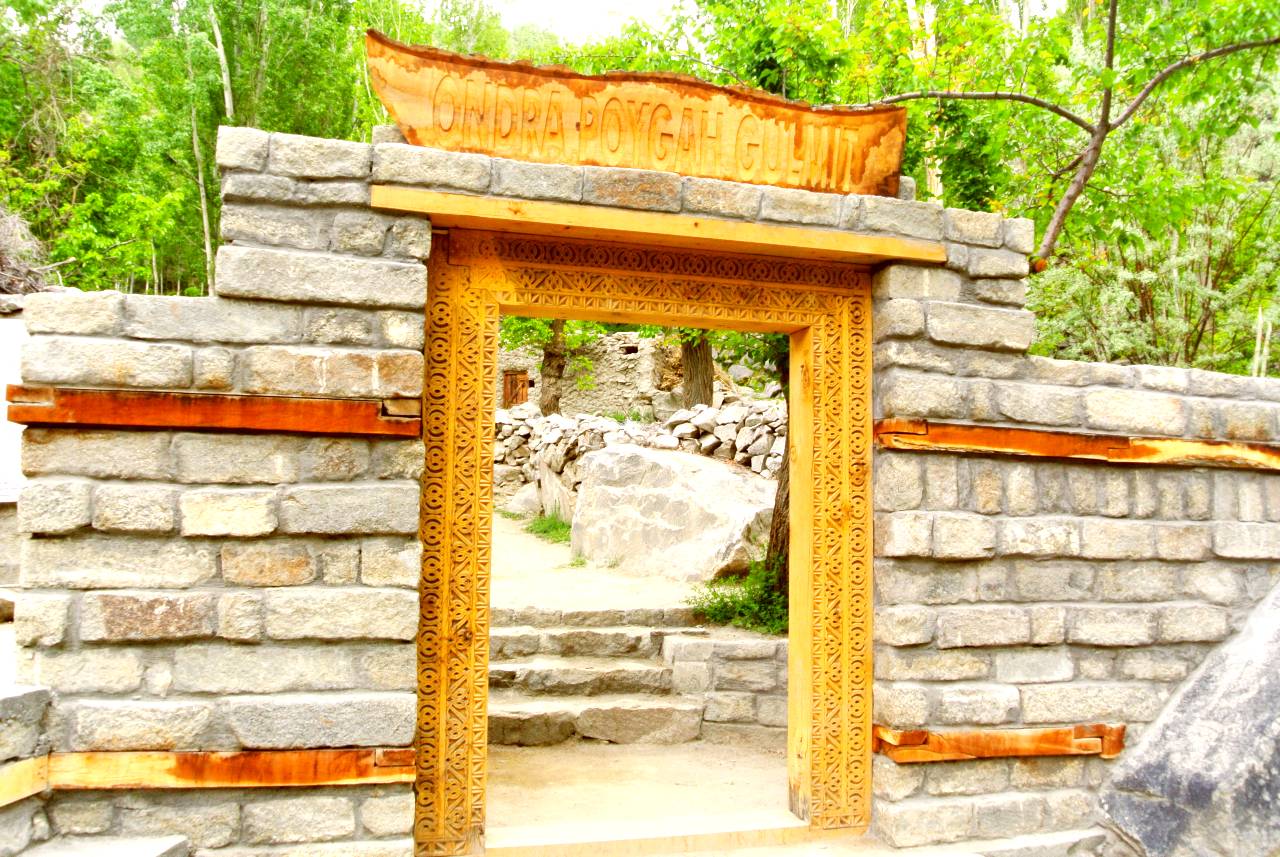 Uncover the hidden gems of Hunza Valley-- Trek in the Mountains of Shimshal Valley
When it comes to trekking, Shimshal Valley offers a unique and breathtaking experience. Shimshal is the land of mountaineers - with some of the highest peaks in the region. Samina Baig, the first Pakistani female to summit Everest, and the K2 hail from the mountainous beauty of Shimshal.
From hikes through the Shimshal Valley to climbing, this is an adventure like no other! Shimshal provides mountaineering and climbing options suitable for both novices and experienced individuals. Every year, the valley holds climbing and mountaineering events to train prospective mountaineers.
You can explore the stunning Shimshal road, which was constructed by the locals over 18 years through sheer hard work. Despite the challenges, the road offers breathtaking views.
Book your Hunza travel with Pak Voyager to get the best of Shimshal Valley.
Ziplining on Hussaini suspension bridge – challenge yourself and experience the thrill of zipping above the Hunza River
Visiting Hunza Valley is incomplete without spending some time at the iconic Hussaini suspension bridge. Experiencing the rush of adrenaline coursing through your veins as you zip above the Hunza River at Hussaini Bridge, located in the beautiful Hussaini village. Glide through the air and get a bird's eye view of the majestic Passu cones which are one of the most spectacular sites in northern Pakistan. Race against wind against an unforgettable backdrop on an individual challenge, with a thrilling ride high above water and land! If you feel that ziplining is too extreme, you can simply cross the Hussaini Bridge instead.
Book thrilling activities in Hunza Valley with PakVoyager and make the most of your vacation with family and friends.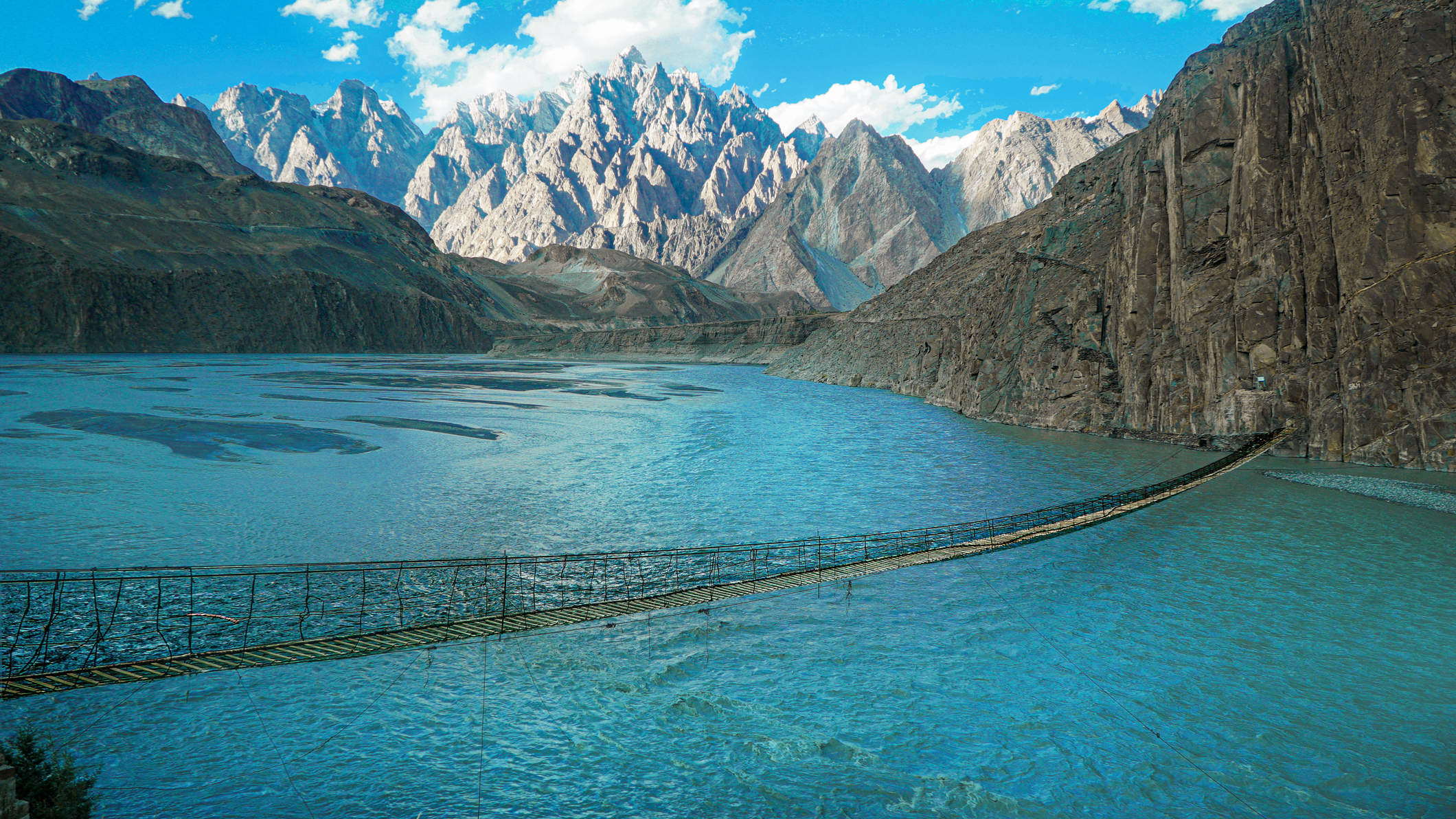 Get Ready for the Wildlife Encounter of a Lifetime in Khunjerab National Park
Khunjerab National Park is a pristine park located in the Karakoram Range which provides an ideal habitat for the rare Snow Leopard and other endangered species such as the Himalayan Ibex, Red Fox, and Himalayan Marmot. Pak Voyager provides you with this unique opportunity to spot these beautiful animals in their natural habitat, especially the elusive Snow Leopard.
Located at an altitude of 3,200 to 7,700 meters (15,000 feet) above sea level in upper Hunza this remote park is the highest tourist point in Pakistan. It is home to the highest paved International border crossing in the world- Khunjerab Pass which connects Pakistan and China is also situated here.
Visit Hunza Valley and drive to the roof of the world.
Find the Perfect Traditional Gift in Hunza's Karimabad
There are many things to do in Karimabad and shopping is at the top of the list. If you're in Hunza, don't forget to check out Karimabad Bazaar where you can buy various local gifts such as handicrafts, gems, jewelry, traditionally embroidered caps, dry fruits, shawls, coats, carpets, and many other items.
Explore the shops at the busy bazaar that offer beautiful jewelry made with semi-precious stones while wandering around.
For an unforgettable Hunza holiday experience, book your vacation with PakVoyager Hunza Tour and Travel company.
Go Boating on a Majestic Borith Glacial Lake
Experience the calm and serenity of Borith Lake by taking a boat ride. This glacial lake is situated at an elevation of 2,600 meters in Hussaini Valley and is fed by melting glaciers from the Karakoram mountain range. You can enjoy a peaceful paddling experience on this beautiful lake surrounded by stunning mountain ranges, peaks, glaciers, and rare birds. Afterward, you can snack on local delicacies at the nearby hotels.
One way to add adventure to your trip is by hiking from Borith to Passu Glacier as a trail leads directly to it. The track is challenging yet rewarding as you witness a spectacular view of the majestic mountain peaks.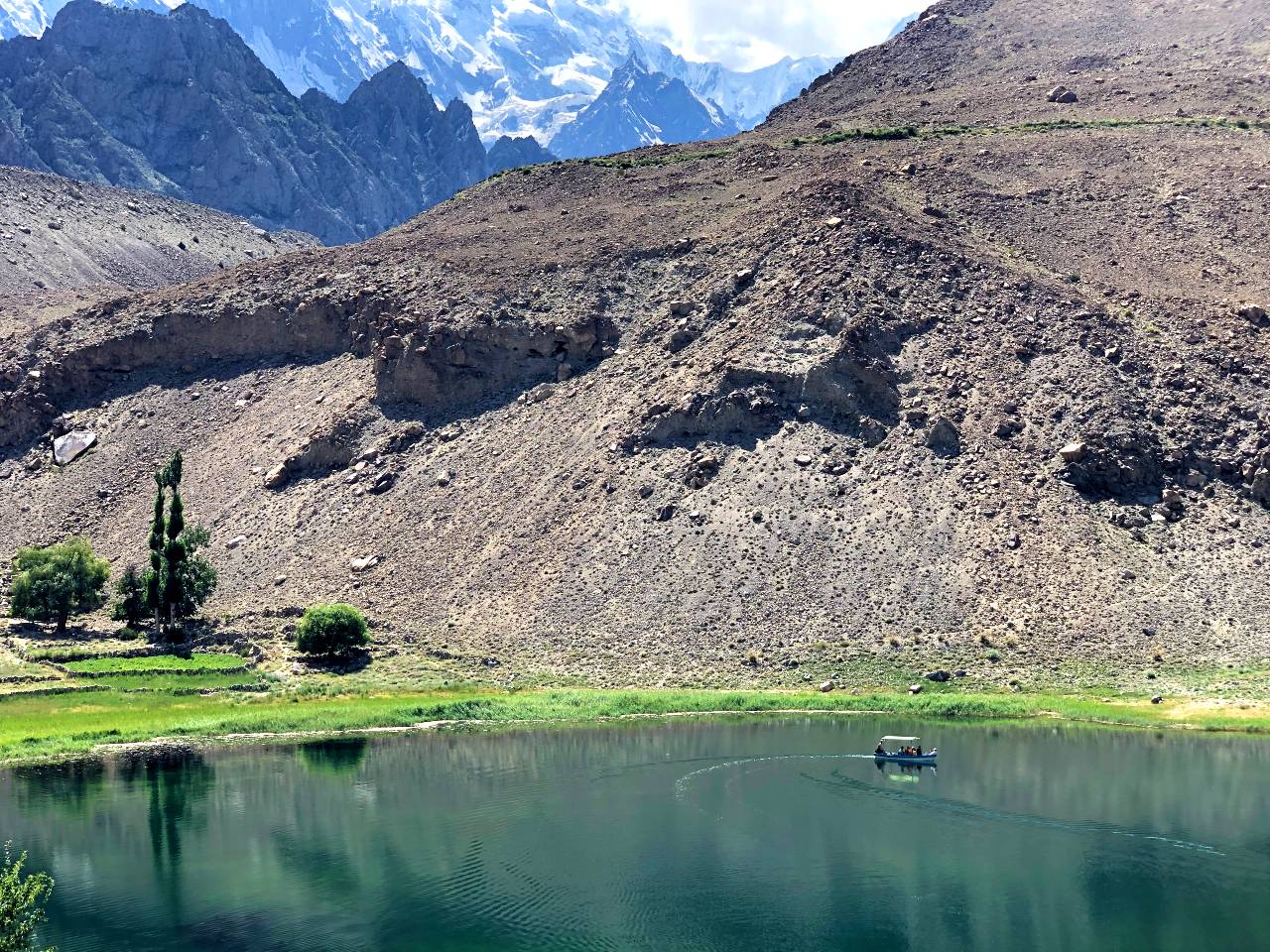 Feast with a View: Enjoy Delicious Meals at Passu Cathedrals and Batura Glacier
Enjoy gastronomy at its best in the breathtakingly beautiful Passu Cathedrals. Take a glacier trek to Passu Glacier and have a freshly prepared yak meat burger or a steak on your return at Yak Grill Passu.
If you have a sweet tooth, head over to Glacier Breeze for an apricot cake and freshly squeezed apricot juice. Pizvann Pizza is yet another favorite local food spot for pizza lovers that you can savor while enjoying the eye-catching mountain scenery.
Let the spectacular landscape view of Passu cones, and the gushing Passu glacier river wash over you while you savor gastronomy experiences!
Camping at Ultar Meadows– spend the night sleeping under a starry sky
Camping in the lofty Ultar Meadows situated in Karimabad is an amazing experience. This camping experience lets you stay in a lush meadow surrounded by towering mountains like the Rakaopshi, Ultar Sar, and Lady Finger mountains. Also with a spectacular view of Hunza Valley and Nagar Valley.
Go off the grid and spend the night sleeping under a starry sky.
This is the perfect way to explore Hunza's magical beauty while enjoying some peace and quiet away from the hustle and bustle of town life. Pack your camping gear, and food supplies, and head out for an adventure in these beautiful high-altitude meadows!
To explore the rugged trail and exotic locations of Hunza Valley, make sure to book a Hunza trekking guide with PakVoyager.
Discover the Sacred Journey to Chipursan
Hunza is not all about scenery and adventure - it's also home to Baba Gundi shrine, a revered saint renowned for his spiritual teachings. Take a pilgrimage to Baba Gundi's shrine in Chipursan Valley and pay your respects at the saint's last resting place.
The shrine is located at the Pakistan and Afghanistan border at the base of the Wakhan corridor. It serves as a meeting point for the people of Wakhan and Chupurson to engage in barter trade.
The Baba Ghundi festival is held in July and events like Bazkashi, polo matches, traditional sword dance, Yak safari, and Wakhi music attract devotees and visitors alike. So make sure you don't miss out on this unique cultural experience!
Book PakVoyager car rental service in Hunza Valley to travel to Chupurson.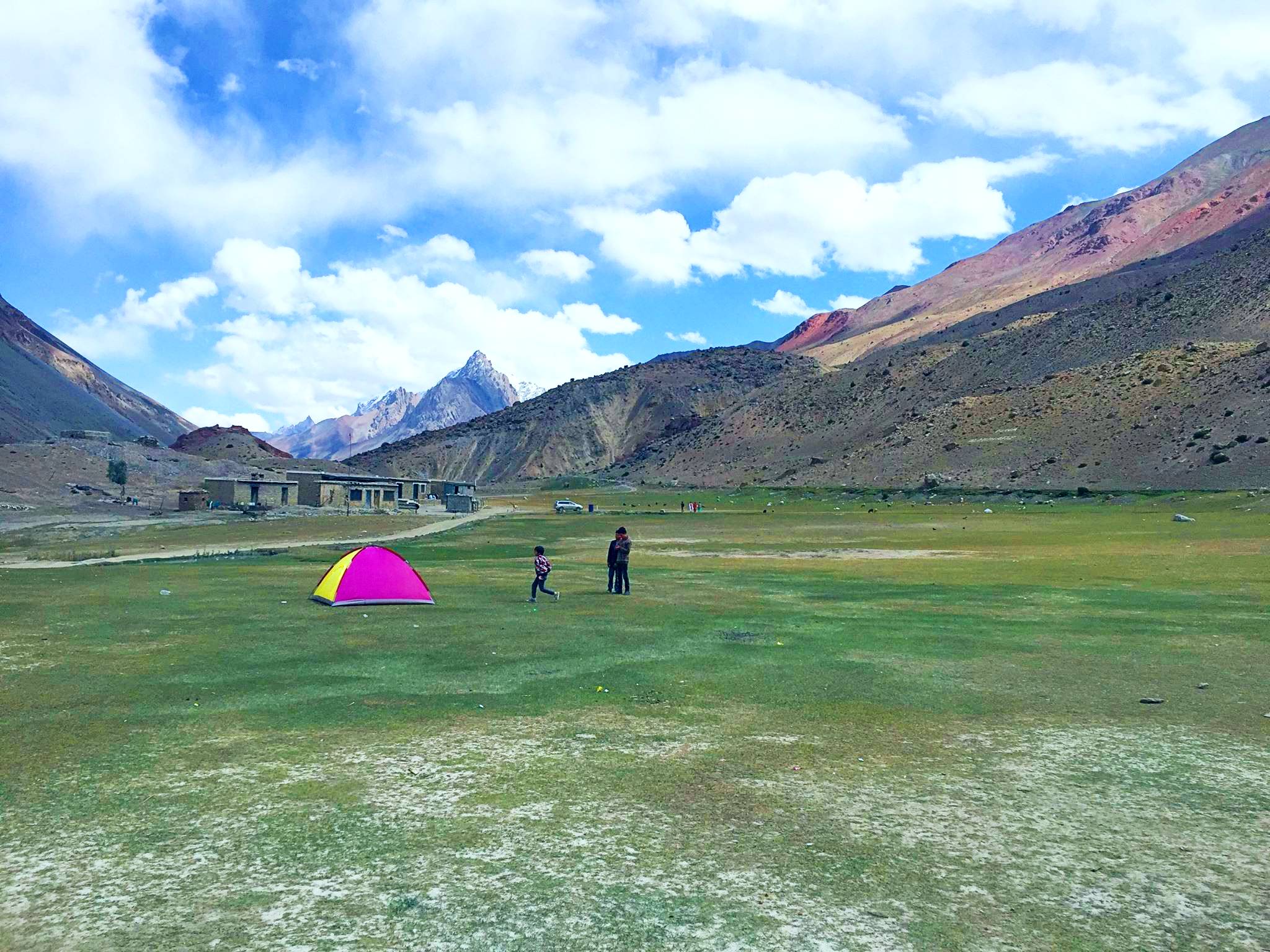 Go back in time and explore Shepherd's Trails in Aliabad
Exploring the shepherd trails in Aliabad is an incredible way to spend your day. Hike along the ancient water channel system while admiring the sprawling valley down below. These Shepherd's trails also lead to community-owned mountain pastures that have spectacular flora and fauna to explore. Local community sends their domesticated animals to these high-altitude pastures in summer for grazing.
Depending on the Aliabad Hunza Valley weather, you can choose to explore during either day or evening, (but the evening time is the best) with a night stroll offering spectacular views of iridescent Rakaposhi and stars twinkling above. Breathe in the heavenly scent of the beautiful orchards filled with apricot trees.
A perfect activity for all ages, be sure to partake in a breathtaking journey along these Shepherd trails in Aliabad with Pak Voyager's Hunza Valley travel guide for an unforgettable experience.
Best Time to Visit Hunza
The best time to visit Hunza Valley is from April to August. During these months, you'll be able to witness and experience the natural beauty of this lush valley in all its glory. You can experience pleasant weather and clear blue skies that make it a delight to explore the area. Hunza weather is usually cool and mild, with temperatures ranging from 14°C to 30°C. The summer months are the perfect time for trekking, boating, camping, rock climbing, and other recreational activities. You can learn more about Hunza Valley in our Hunza valley travel guide
All in all, Hunza Valley in the Gilgit Baltistan region is a paradise for outdoor adventurers and nature lovers alike. Whether you want to experience the breathtaking views of Rakaposhi, Ultar Sar, and Lady Finger mountains or boating at Borith Lake, or take a pilgrimage to Baba Gundi's shrine in Chipursan Valley, Hunza Valley tourism has something for everyone. The best time to visit is between April to August when the temperatures are favorable for a perfect sightseeing experience. 2023 Best-Selling Tour Package to Hunza Valley Pakistan will help you make the most of your trip!
Enjoy your time in Hunza Valley, an off-the-beaten-path destination with a unique culture and spectacular views! To plan your Hunza adventure contact us today.