The Ultimate Hunza Valley Travel Guide
The Hunza Valley is one of the most beautiful places in Pakistan. Nestled in the heart of the Karakoram Mountains, this valley is located in Gilgit-Baltistan. In this Hunza valley travel guide we'll give you tips on what you can do in Hunza valley while you're there, as well as information on places to visit, the Hunza weather, Hunza culture, and how to reach Hunza valley. So, what are you waiting for? Start planning your Hunza trip today! Book and pay online for our handpicked Hunza valley tour packages or get a custom deal on Hunza tours, hotels, and transport bookings.
Things to Do in Hunza Valley
Adventure Activities - If you're looking for some adventure travel, then Hunza valley is the place to be. There are plenty of hiking trails in Hunza valley, and they offer some of the most stunning views in the world.
Photography - If you're a photographer, then you'll love Hunza valley. The natural beauty of this place is sure to take your breath away. Make sure to bring your camera along on your trip!
Sightseeing - There are plenty of historical and cultural sites to see in Hunza valley.
Shopping - If you're a shopper, then you'll love the Karimabad bazaar in Hunza valley. You can find everything from traditional Hunza handicrafts to high-end jewellery and Hunza dry fruits.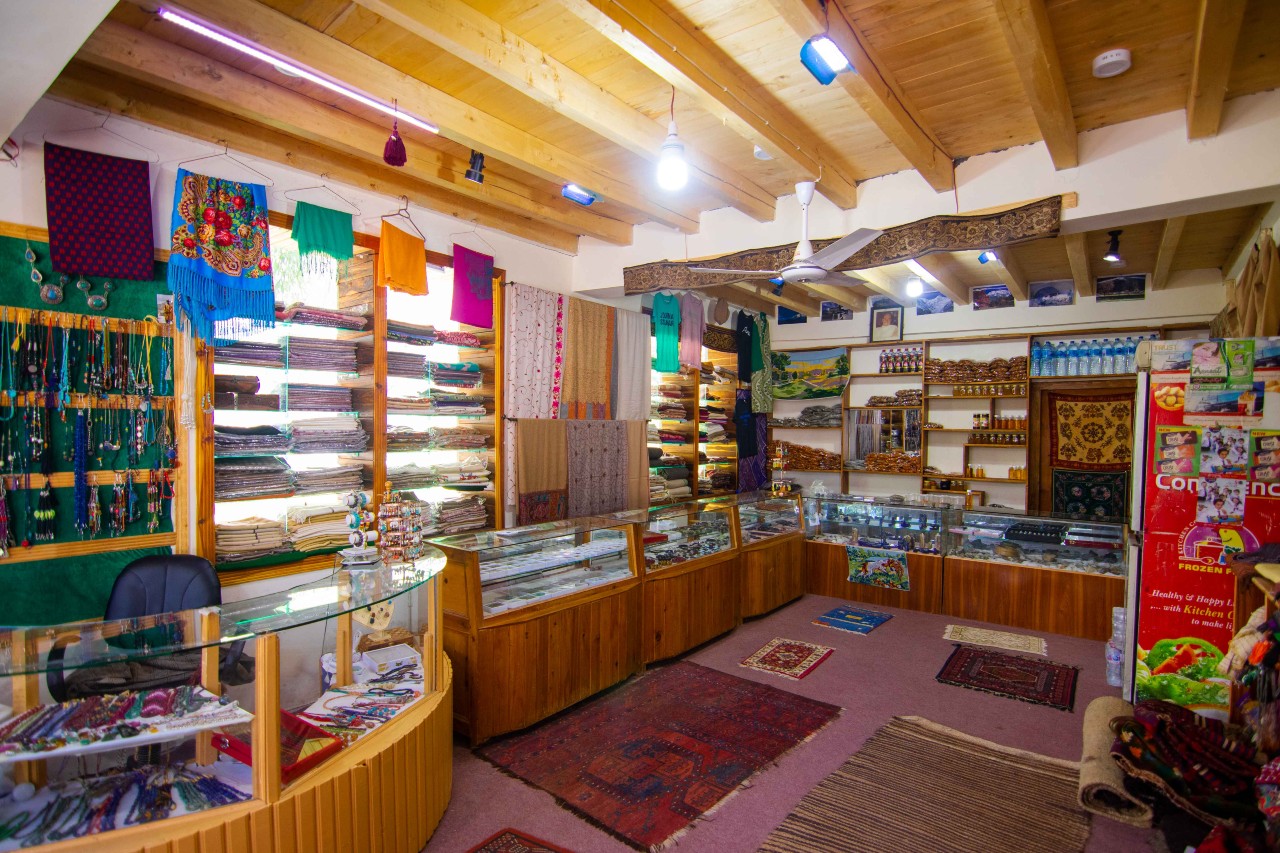 Explore Karimabad/Baltit
Visiting Hunza Valley is a truly captivating experience. Hunza's towns are the perfect window into the region's vibrant culture and Baltit is no different. Baltit was the capital of Hunza state. The town boasts a close-knit community and traditional architecture. Wander the zigzag pathways through the town's mud houses, then try your hand at haggling as you shop at the Karimabad market for local Hunza handicrafts and jewelry. If you're up for a hike, leave the main town behind and walk to the Queen Victoria Monument that stands in honor of Queen Victoria. And, of course, no trip to Hunza is complete without a visit to Baltit Fort. Click to read our complete guide on things to do in karimabad Hunza Valley.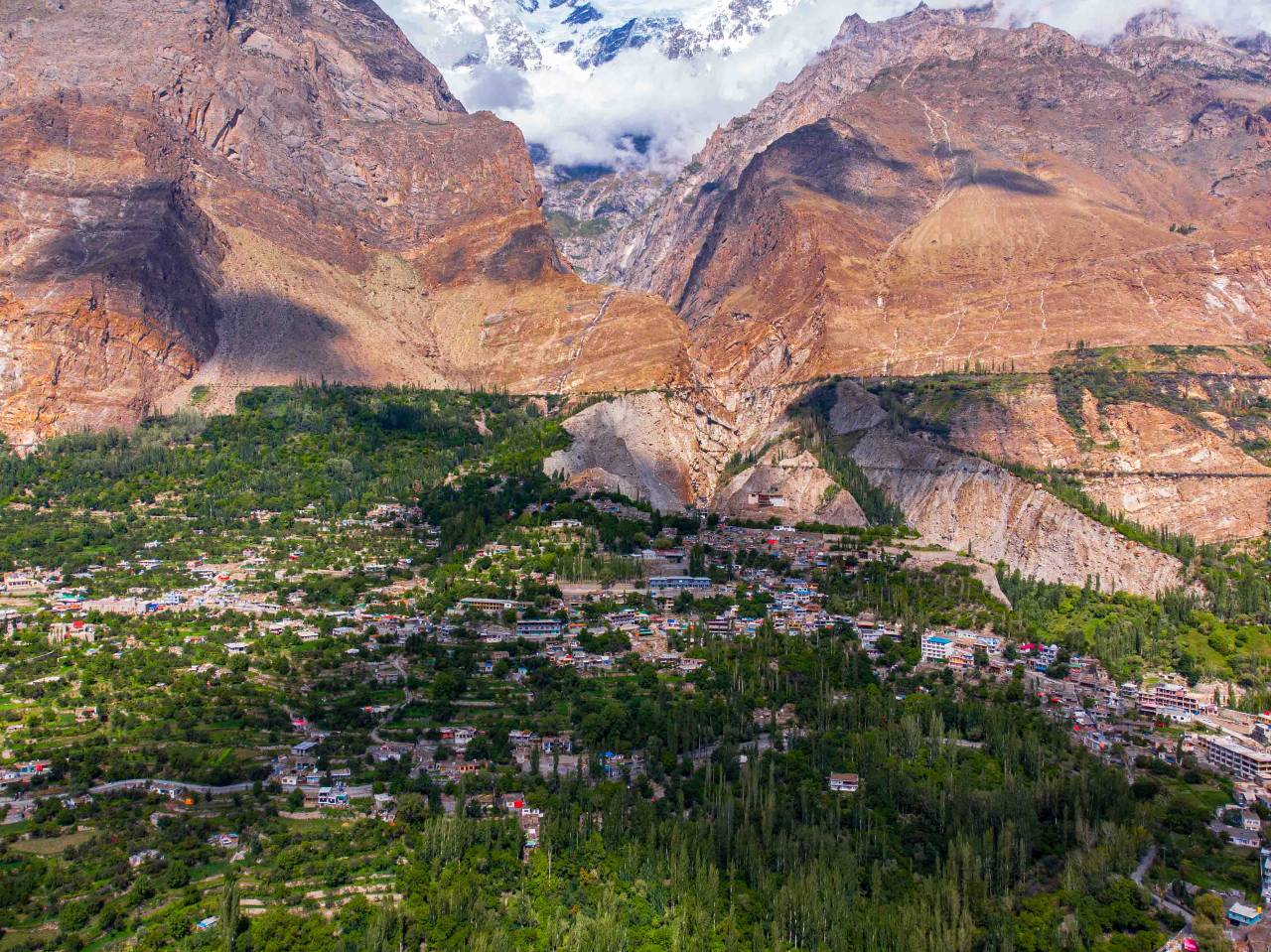 Discover Khunjerab

Pass (Pakistan-China Border)
High up in the mountains on the northern border of Pakistan sits Khunjerab Pass. Once an important gateway on the Silk Road, the high mountain pass is still an important connection (China Pakistan Economic Corridor) between Europe and Asia, linking the Karakoram Highway in Pakistan into China.
The Gilgit-Baltistan region is well known for its biodiversity. The Khunjerab National Park encompasses some of the region's most awe-inspiring wildlife.
Set up to allow the area's incredible wildlife to flourish and to protect the indigenous Marco Polo sheep, the park is accessible from the Karakoram Highway and sits near the Pakistan-China border. It's the perfect spot for experiencing the valley's flora and fauna. Look out for some of the other endangered species that make the park their home, including the Himalayan Ibex and the snow leopard.
A Tragic but Beautiful Sight: Attaabad Lake in Hunza Valley
Attaabad lake is one of the most beautiful lakes in Pakistan. Formed in 2010 after a landslide blocked Hunza River, the lake has become a popular tourist destination in Hunza Valley. The water's shimmering blue hue and the surrounding mountains make for a breathtaking landscape. Although the lake was created in tragedy, it now offers respite and beauty to all who visit. Despite the sad tale of its creation, Attabad lake is a truly beautiful lake in Pakistan. Explore the Attaabad lake on a speed boat or boat safari. There are many beautiful resorts and hotels around Attabad Lake that provide accommodation to visitors.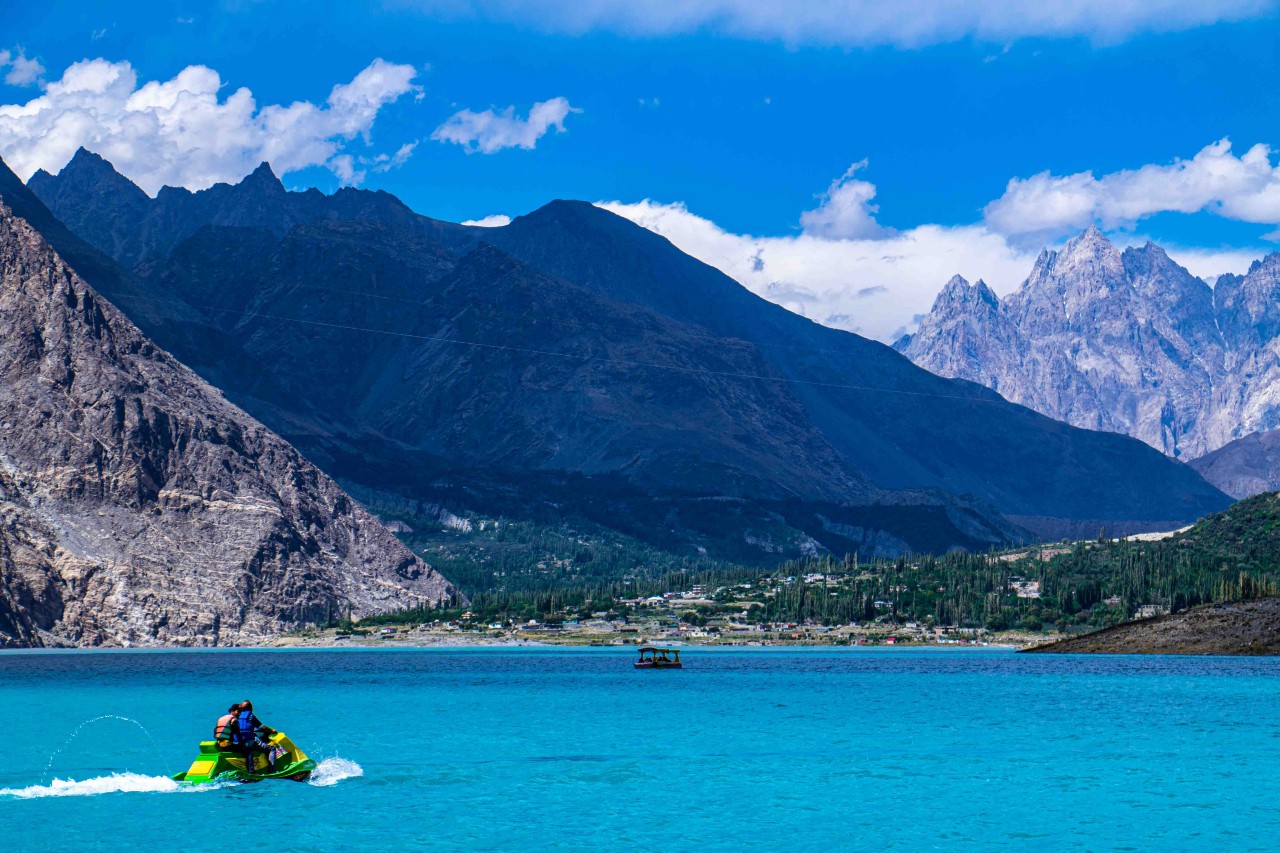 A Visit to Altit Fort: Home of the Royals of Hunza
If you are visiting the Hunza Valley in Pakistan, be sure to stop by Altit Fort. This fort has a long and storied history, and it is now open to tourists who want to learn more about the history of Hunza. The fort was originally built by the royal family of Hunza Ayashkutz, but they later moved to Baltit Fort. Altit Fort fell into disrepair, but it has been lovingly restored in recent years. It was awarded the UNESCO Asia Pacific Heritage Award for Cultural Heritage Conservation in 2011. The Kha Basi royal garden is also worth visiting, located at the foot of Altit Fort.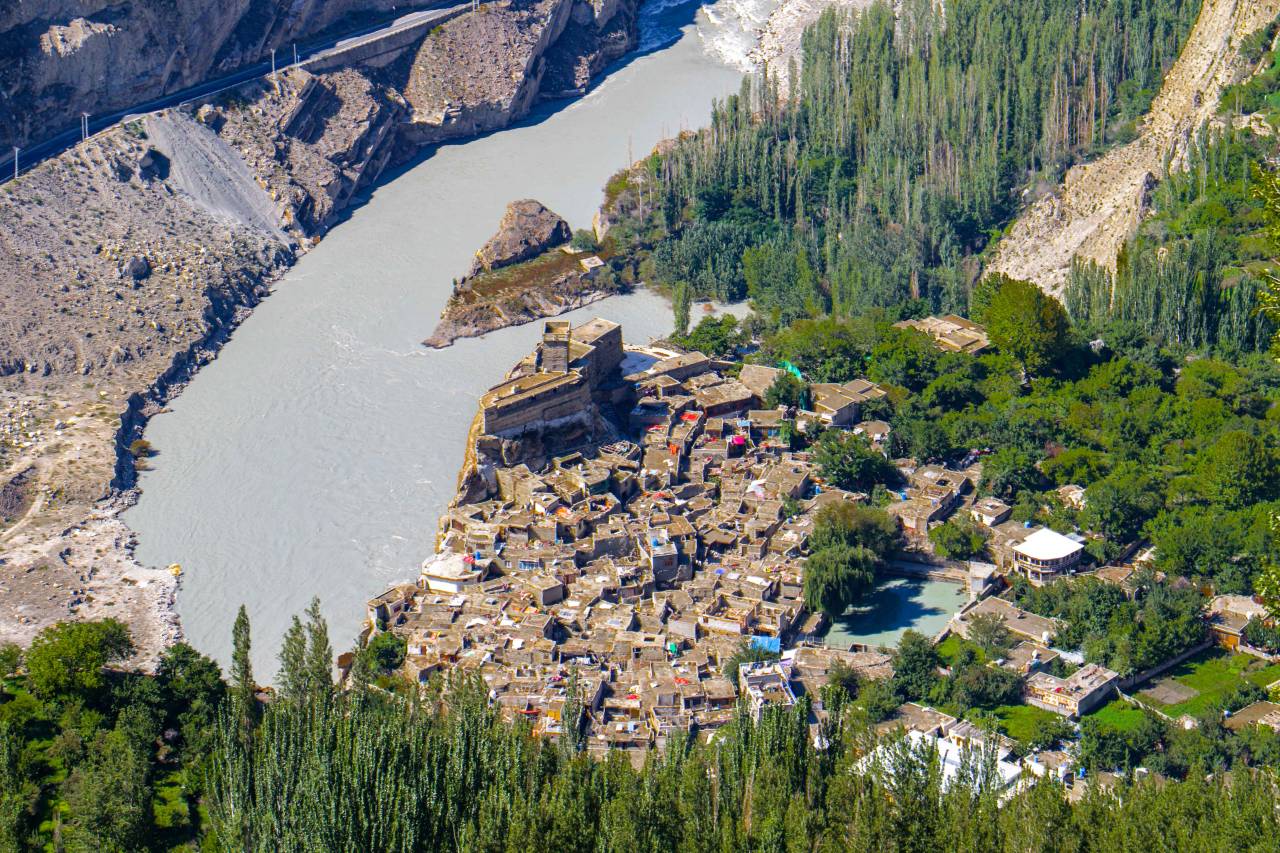 Hussaini Suspension Bridge: A Scary but Thrilling Tourist Hotspot in Gojal, Hunza
If you're looking for an adrenaline rush, then the Hussaini Suspension Bridge is the place for you! Located in Gojal Hunza, this bridge stretches over the Hunza River and is used by locals going between the Zarabad hamlet and Hussaini village. The bridge's planks are spaced precariously far apart, so on windy days, it sways from side to side. Adrenaline lovers will love crossing this bridge - just be sure not to be afraid of heights! No deaths or accidents are reported so far crossing the bridge.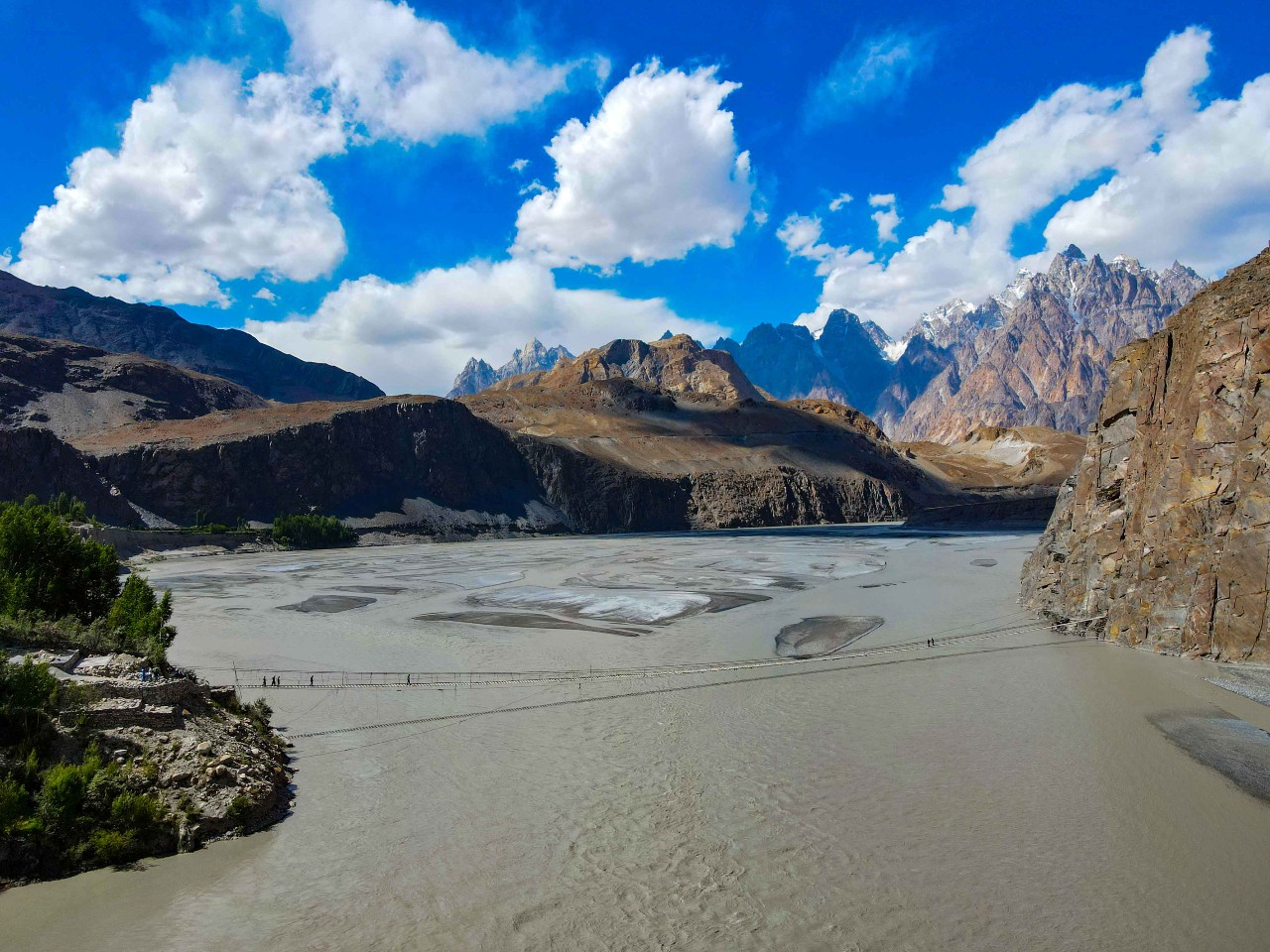 A Magical Sunrise/Sunset Moment at Duiker-Altit in Hunza Valley
If you're looking for the best place to watch the sunrise and sunset in Hunza Valley, then eagle's nest Pakistan at Duiker is a must-visit. The temperature and weather at Duiker in summers use to be moderate and pleasant and in winters chilly and breezy. At an altitude of 2,935 meters, Eagles nest Duiker is a popular tourist site in Altit valley that offers the best panoramic view of Hunza and Nager valleys down below with Hunza River running in-between. The mighty Rakaposhi peak, Golden peak, and Ultar peak among others provide a striking backdrop to Duiker Hunza. The sunrise and sunset at Duiker are particularly magical moments. With the last rays of sun receding over the snow-covered mountains, be sure to visit this eagles spot during your stay in Hunza Valley! Contact us for online travel and Hotel bookings in top hotels in Duiker Hunza and its surroundings.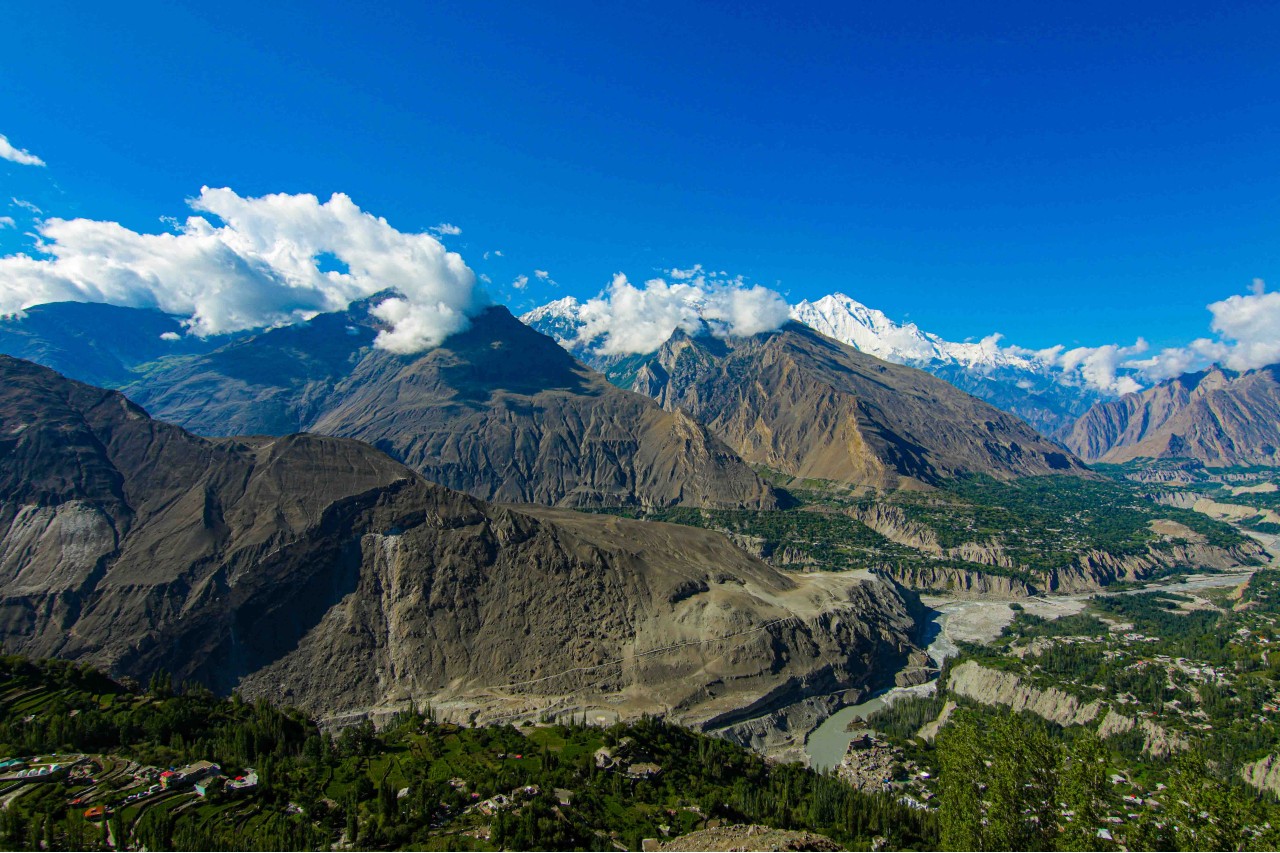 Adventuring in the Hunza and Nagar Valleys: The Best Hiking and Trekking Trails
If you're looking for a challenging and rewarding adventure, Hunza Valley is the place to be. With its stunning mountain trails and glaciers, this is one of the most beautiful areas in Pakistan. Whether you're a seasoned hiker or just getting started, there are trails in Hunza Valley perfect for you. Experienced guides can take you along some of the best routes, including Batura and Gulkin glaciers, or show you the newly added treks like Ondra Poygah and leopard hill trek. The Karakoram Mountains offer up some of the best hiking and trekking trails in the world. If you're looking for a real adventure, why not take on the two to three-day great hike to Rakaposhi Base Camp or Rush Lake in Nagar Valley? So, what are you waiting for? Come explore Hunza Valley and Nagar Valley's amazing hiking and trekking trails! Expert local guides are on our panel. Ask us for local tour guides for these treks.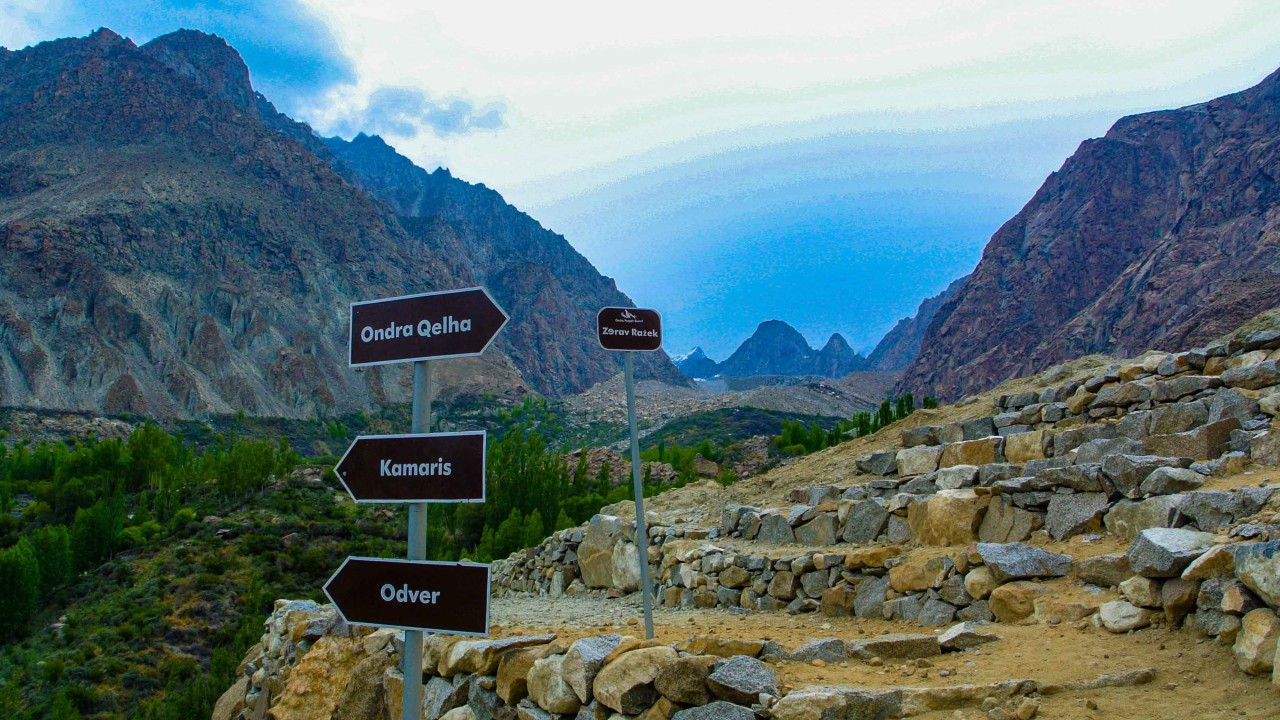 The Best Month/Season to Visit Hunza Valley: Spring, Summer, Autumn, or Winter?
So, when is the best month or season to visit Hunza Valley? This is a question that many travellers face, as this beautiful destination in Pakistan can be enjoyed during all four seasons. The best season to visit Hunza Valley depends on what you want to do while you are there. if you want to enjoy the Hunza winter weather, December through February would be your best bet. Keep in mind that Hunza winter can be very cold, the temperature goes in minus, and the Hunza weather is often unpredictable with snowfall. Winter sports activities like Ice Hockey and traditional winter festivals are held in Hunza valley to promote winter tourism in January. Trophy hunting and Ibex spotting is another winter attraction in Hunza valley.
Hunza Spring and autumn are particularly beautiful. These magical seasons make trips to Hunza ever-beautiful and turn the landscape into a paradise of color. In March, spring starts in Hunza valley with cherry blossoms and stunning red, pink and white flora covering the whole valley. The Autumn season in Hunza valley starts in October and welcomes golden hues that make it difficult to take your eyes off this mesmerizing place. The temperature in the evening during spring and autumn is often a bit cold and chilly.
However, if you're looking for the best mix of pleasant weather with a cool breeze in the evenings, then the summer months from April to September are idle months to visit Hunza.
Click here to read an article about cherry blossom season in Hunza.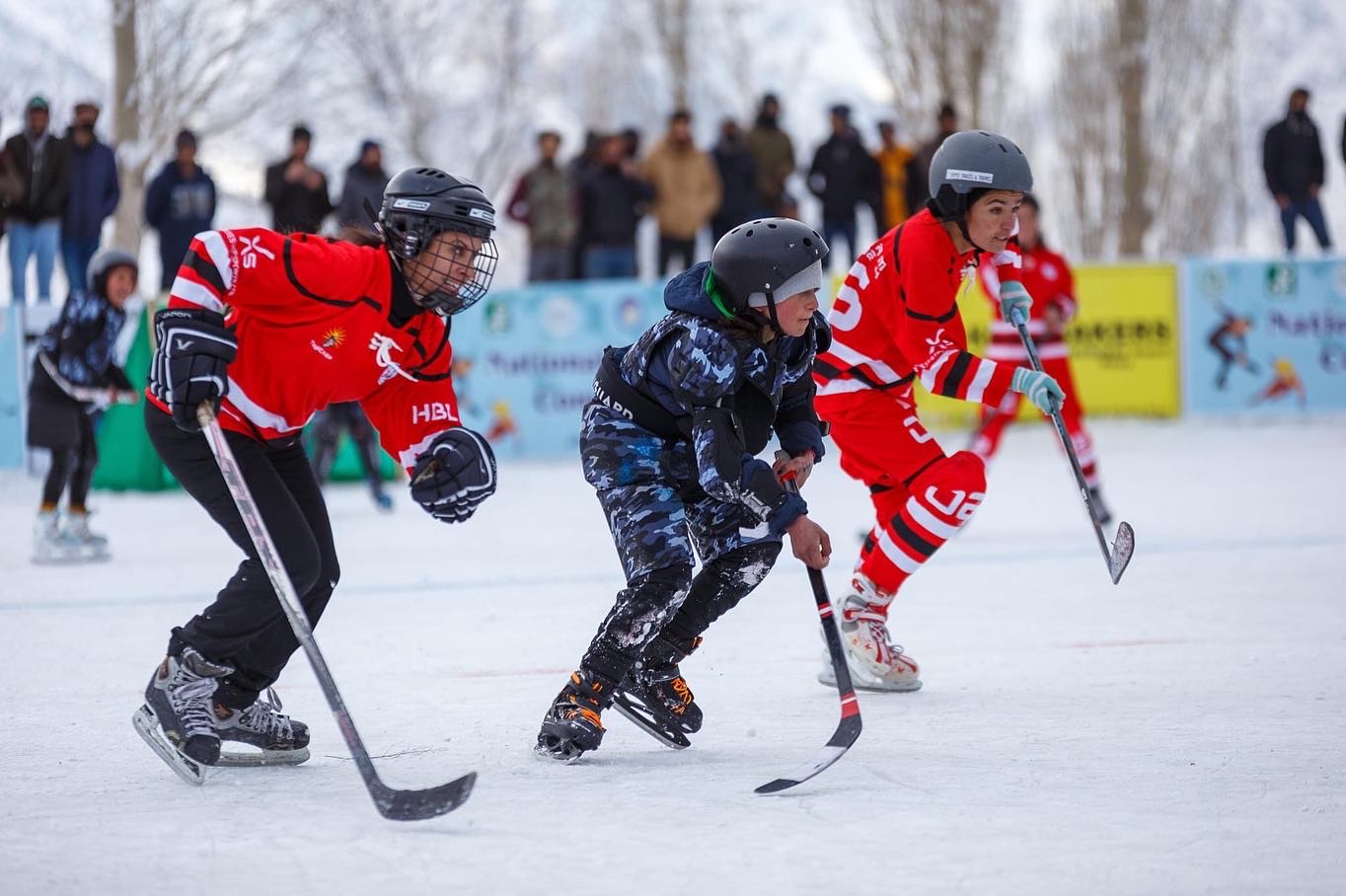 Summer and Autumn Fruits in Hunza Valley: A Magical Experience
If you are looking for a magical fruit experience, then Hunza is the place for you! The Hunza summer fruits here are amazing and will leave you wanting more. Some of the most popular Hunza fruits include apricots, cherries, mulberry, and peaches. The autumn season offers grapes, apples, dry fruits, and various varieties of nuts. You can also get your hands on flax seeds, wild thyme, products made of sea buckthorn and Russian olives. So what are you waiting for? Come to Hunza and enjoy all the deliciousness that our fruit bounty has to offer!
Hunza culture, music, and traditions: A unique and fascinating look
The Hunza valley people are a fascinating tribe whose culture, music, and traditions differ greatly from the mainstream Pakistani culture. It is a beautiful and mountainous area, known for its rich culture and diverse traditions. Hunza music is particularly unique and interesting. Each tribe and individuals have their dedicated tunes (Hareep) that are played to dance in traditional musical gatherings and the traditions that are followed. Elders of the tribe or family lead the formation during their dance and youngsters follow them. There are also special tunes (Hareep) for war and polo matches played during Hunza state.
Each year, the people of Hunza celebrate their heritage with a series of festivals that showcase the best of their traditions and customs. Some are still celebrated today, such as Ginani - a crop harvesting festival that takes place on June 21st each year when farmers hope their wheat has become ready for harvest. The second important tradition in this area happens December 21st during wintertime while they commemorate the death by burning last Buddhist Cannibal King Shiri Badat who ruled over the Gilgit region.
These festivals provide a unique opportunity to learn more about Hunza culture and traditions and to experience the vibrant spirit of this unique community.
The traditional dress of the Hunza valley people reflects their culture and traditions. The waved cap and Shuqa are both woolen garments of men that are indicative of the Hunza culture. The women in the community often wear embroidered caps, which add a touch of elegance to their outfits. This outfit keeps them warm in the cold mountain air and helps protect them from the rain and snow.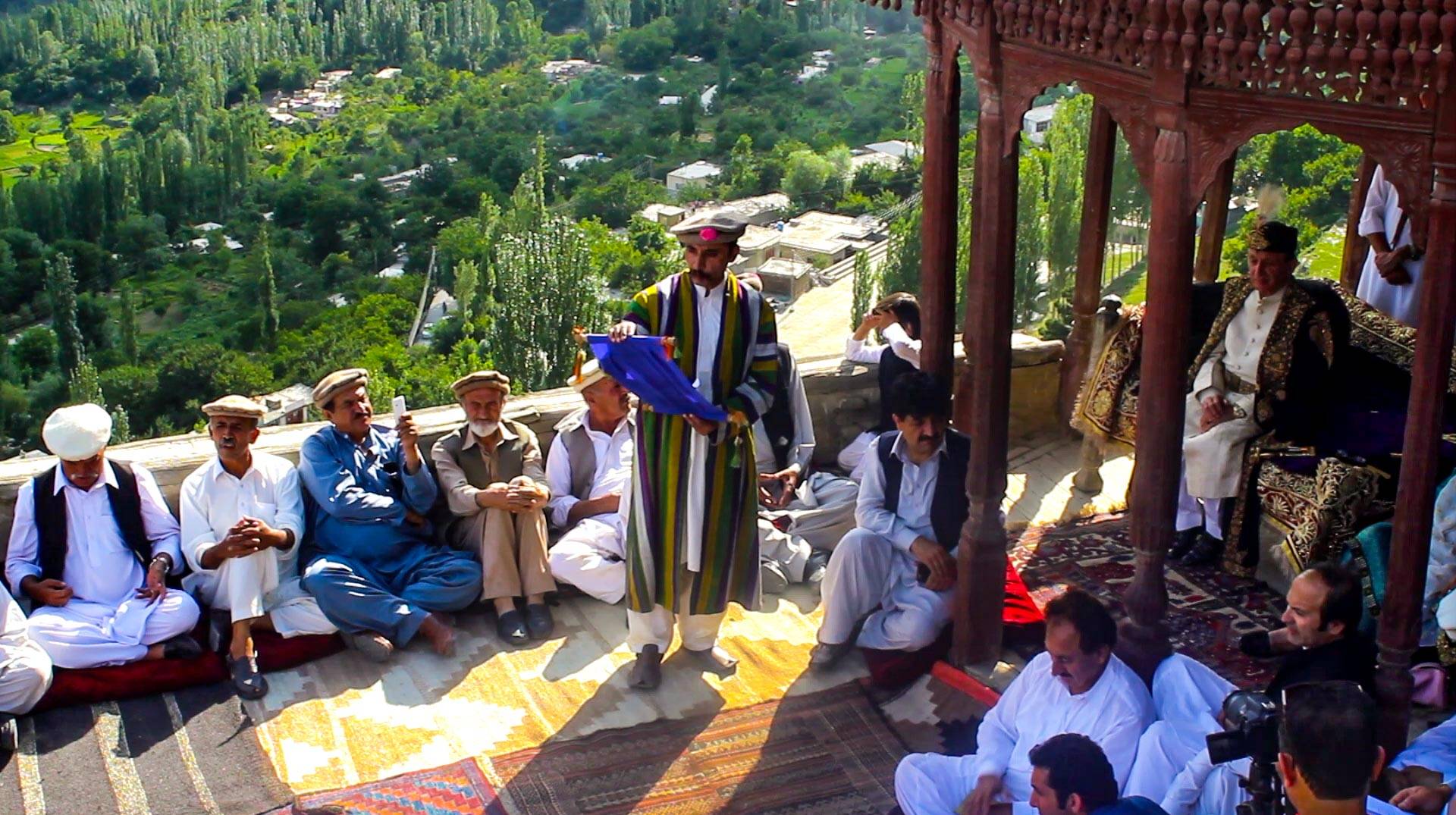 Travel to Hunza Valley: The Easiest Way is via Gilgit Airport
Hunza Valley is easily accessible to visitors from all over the world. It can be reached by flying to Islamabad International Airport then renting a car or taking public buses that depart Gilgit from Islamabad/Rawalpindi via the Karakoram highway. Hunza Valley's distance from Islamabad is around 600 KM and takes around 12 hours in the private rented car to reach Hunza. Public transport buses usually take 16-18 hours to reach Hunza. The alternate route is via Babusar road which normally opens only in summers May from the end of September. Keep in mind that this road is only for private vehicles only. Public transport mostly uses the Karakoram highway.
If you want, flying into the GILGIT airport makes it easy enough; just take one hour or less and your plane lands at Gilgit airport which is the nearest airport and takes just 2 hours to Hunza valley.
How to get to Hunza from Islamabad:
A trip to Hunza from Islamabad can be planned considering these traveling options.
1)By Air: Board a flight for Gilgit from Benazir Bhutto International Airport Islamabad. Flights get cancelled if the weather is bad. Daily one or two flights are being operated by Pakistan International Airline.
2) By Road: There are 2 ways to reach Hunza from Islamabad by road. The first one is via Karakoram highway and the second route via Babusar road in summers for private vehicles only.
Catch a public bus from Rawalpindi/Islamabad to reach Hunza if you want budget travel. These buses depart daily after 4 pm from Rawalpindi and reach Hunza the next day around12 P.M. These public transport buses are nonstop buses and only make a short stop for a meal at their designated restaurants on Karakoram highway. The ticket price is around 2500 PKR to 3000 PKR depending on the bus condition and company.
Planning on visiting Hunza Valley but don't want to hassle with public transport? No problem! You can easily rent a private car, van, or SUV to take you there. As the distance is long so that will give more freedom to make stopovers. Just make sure you book in advance, as demand is high during peak season. We've handpicked car rental companies, so you can book the perfect one for your needs with our hassle-free service.
How to get to Hunza from Lahore:
A trip to Hunza from Lahore can be planned by traveling to Islamabad or Rawalpindi by public transport or private car and follow our guide How to get to Hunza from Islamabad above.
How to get to Hunza from Karachi:
A trip to Hunza from Karachi can be planned by traveling to Islamabad or Rawalpindi by air, by bus, or by train and follow our guide on How to get to Hunza from Islamabad above.
How to get to Hunza from abroad:
There are several international airports in Pakistan that serve popular airlines like Emirates, Etihad, Qatar, Turkish, China Southern, and British Airways. One popular airport for travellers is Islamabad International Airport, which lies north of Pakistan and has easy access to explore northern areas of Pakistan. Fly to capital city Islamabad and follow our guide to How to get to Hunza from Islamabad.
Hunza Valley Tour Itinerary Guide: How to Plan a Trip to Hunza Valley
This Hunza trip itinerary guide is designed to be enjoyed by all types of travelers. It includes cultural and scenic attractions that will give you a taste of the area. We recommend that you take your time and do not rush through any activities. The three-day trip /to Hunza valley is a must for those who want an authentic experience. You can keep it short, but it is important to note that the shorter amount of time, the more compressed your itinerary will need to be with other areas throughout Gilgit-Baltistan! Use this itinerary as a guide and let it inspire you to create your own adventure with shorter or longer days in Hunza Valley!
3 Day Trip to Hunza Valley Itinerary Guide
Day 1 of your trip Itinerary in Hunza Valley
We recommend starting with a visit to the ancient Baltit Fort, followed by some time in the Karimabad Bazaar. You can do some shopping, taste local food, and explore the area. After that, we suggest heading to Attaabad Lake for some fun activities like jet skiing or boat safari!
Day 2 of your trip Itinerary Hunza Valley: Hussani Bridge, Passu Cones, Khunjrab Pass
After breakfast, you start making your way towards Khunjrab pass. Be sure to stop by Hussaini bridge and take in the views of the Karakoram highway. Once you reach Passu village, be sure to take photos with the iconic Passu cones in the background. You can also check out the Batura glacier from here. Once you've had your fill of pictures, continue Karakoram highway to Khunjrab pass for some breath-taking views of the mountains and Pakistan China border. Make sure to dress warmly, as temperatures can change drastically at this altitude!
Day 3 of your trip Itinerary Hunza Valley: Altit Fort, Duiker, Borith lake, Ondra Poygah, Hoper Nagar
On third day in Hunza, you have a lot of options to choose from. You can explore Altit Fort, Borith Lake, and Ondra poygah trail in Gulmit or just Altit Fort and Hoper Nagar. Or you could relax and enjoy your stay in Hunza with fewer options we mentioned close to your stay. No matter what you choose to do, you're sure to have a great time!
If you have five days or more for trip to Hunza valley, you have enough options to discover. You can explore unexplored places in Hunza Valley, or simply relax and enjoy nature. If you are looking for an even more adventurous trip, consider going on a trek or visiting Shimshal – one of the most beautiful and untouched villages in the upper Hunza Gojal Valley.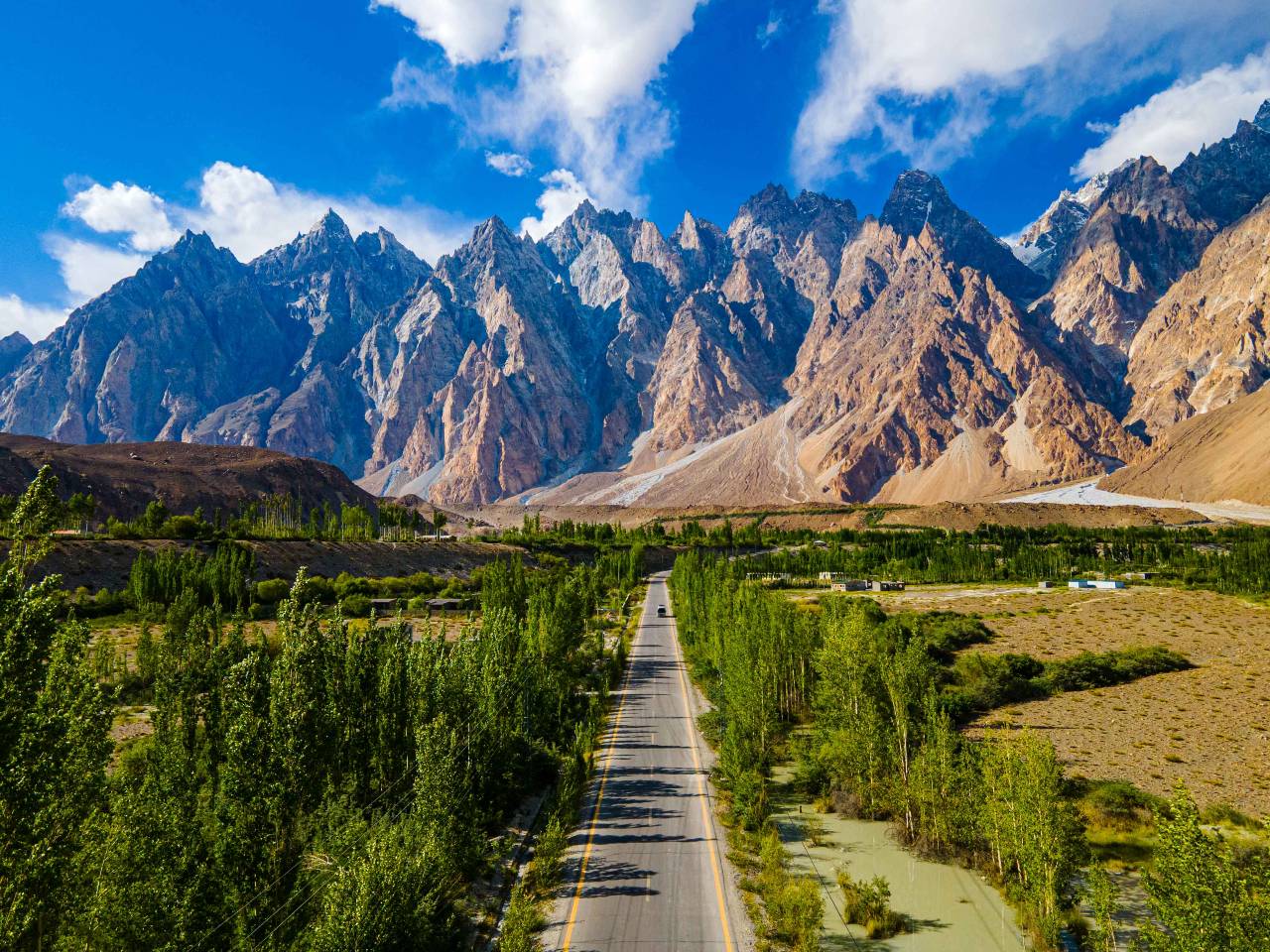 How to Travel Hunza on a Budget vs How to Travel Hunza on Luxury
When it comes to luxury travel to Hunza, there's no doubt that Hunza Valley is one of the most popular destinations in Pakistan. With its stunning mountain scenery with addition of some luxurious hotels, it's easy to see luxury travellers are drawn to this region. There are some clear benefits to opting for a luxury trip to Hunza valley. Firstly, you'll have the peace of mind that comes with knowing everything is taken care of professionally by travel experts - from your flights and accommodation to your meals and transport. Secondly, you'll have access to top-quality facilities and services available in the region which can often be difficult to find in cheap tours provided by unauthentic tour service providers.
If you're considering taking a cheap tour with unauthentic tour operators, there are some things you need to know. While cheap tours can be a great way to save money, they also have some disadvantages. You may not see authentic Hunza experiences. This is because unauthentic tour operators often have shorter and unauthentic itineraries to save money. Shared and cheap tours are often more crowded with different types of travellers with low-quality food and accommodation.
Ultimately, it depends on your individual needs and preferences. However, if you're looking for more comfort, authenticity, and luxury, you may want to consider paying a little bit more for a higher-quality tour.
Mobile and Internet Service in Hunza Valley
If you are planning to travel to the Hunza Valley in Pakistan, it is important to know what type of mobile and internet service is available in Hunza Valley. The mobile phone companies operating in this area are Jazz, Ufone, Zong, Telenor, and SCOM. SCOM provides mobile and internet services in Gilgit-Baltistan and Azad-Kashmir. The fastest mobile and fixed internet service is provided by SCOM. There are SCOM franchises in Aliabad Hunza and Karimabad where you can get SCOM mobile sim or USB stick for faster internet access. Most of the villages have mobile coverage but some areas aren't covered due to difficult terrain.
If you're looking for an incredible Pakistan travel experience, be sure to add the Hunza Valley to your list. With its breathtaking mountain scenery, friendly locals, and rich culture, Hunza is a must-see destination. PakVoyager provides online tour and travel booking for Hunza Valley. Look no further, Book and pay online for our Hunza Tour Packages, Hotels, and transport now. We would love to help you explore this amazing corner of the world!